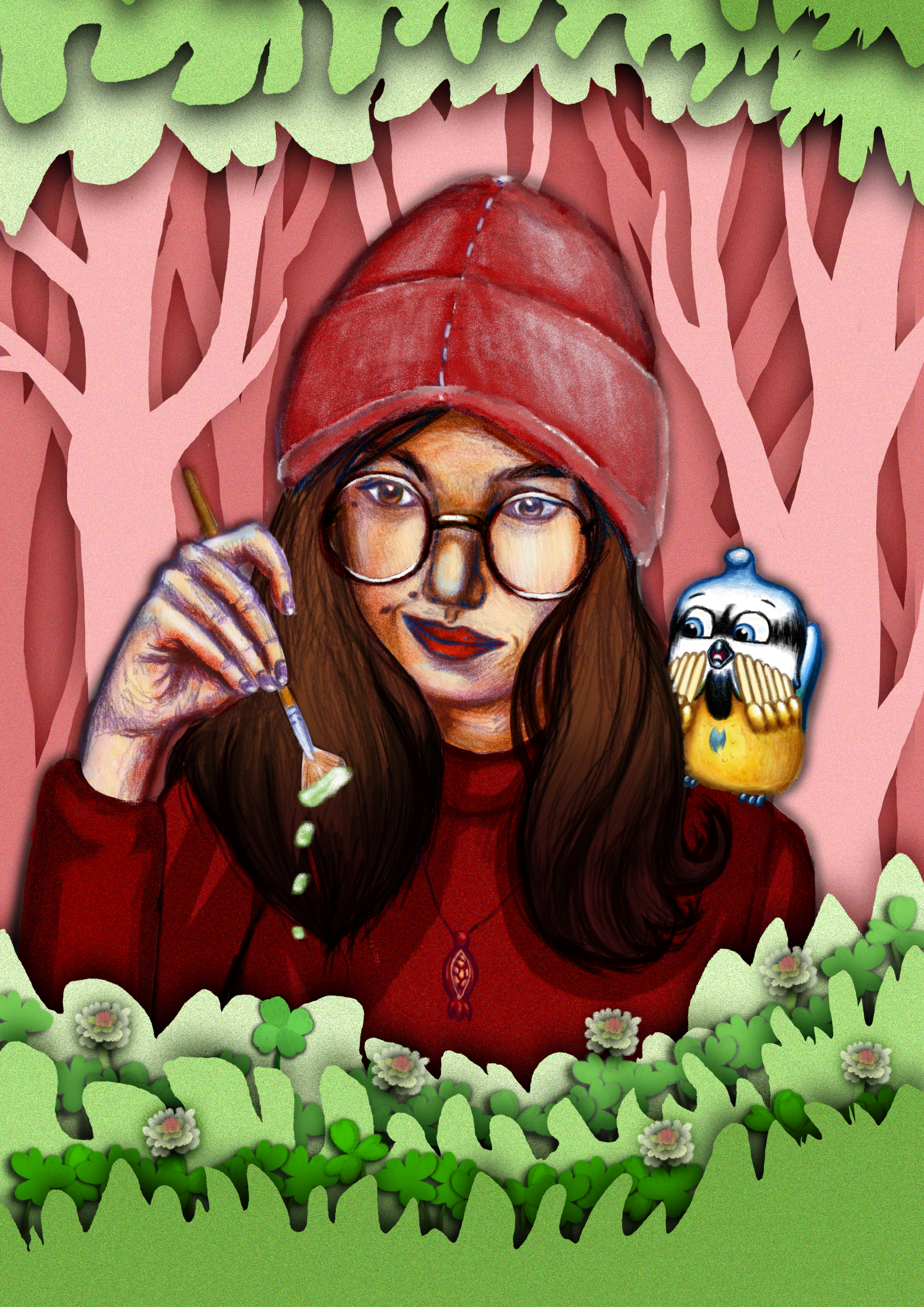 I started off with sketching myself painting in pencil.


After I was happy with the majority of the sketch I edited it in photoshop to make the promortions more correct.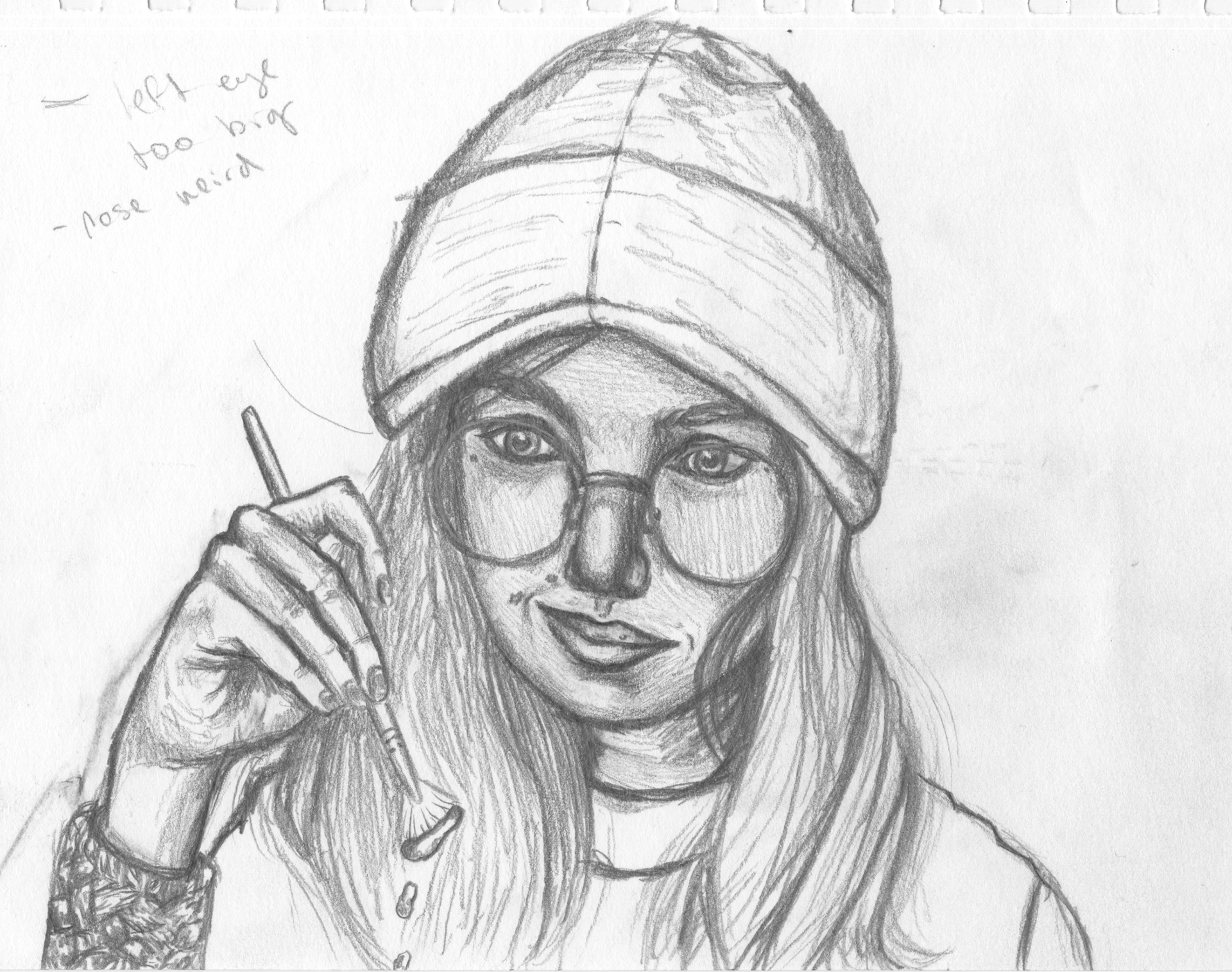 Afterwards I put the sketch into Adobe Fresco and worked on the general colours, composition and background. I came up with a rough idea of what I wanted the final to look like.

When I was happy with the idea I developed the colours and details of the illustration keeping to a simple, contemporary background - similar to my editorial illustration work. The style of the characters was to fit in line with my other style of illustration work. Lastly I added some finishing textures and shadows in photoshop to make the image stand out more.
The small details in the Illustration tell a little bit about my identiy which I felt made the piece more personal.
The final illustration turned out like this: