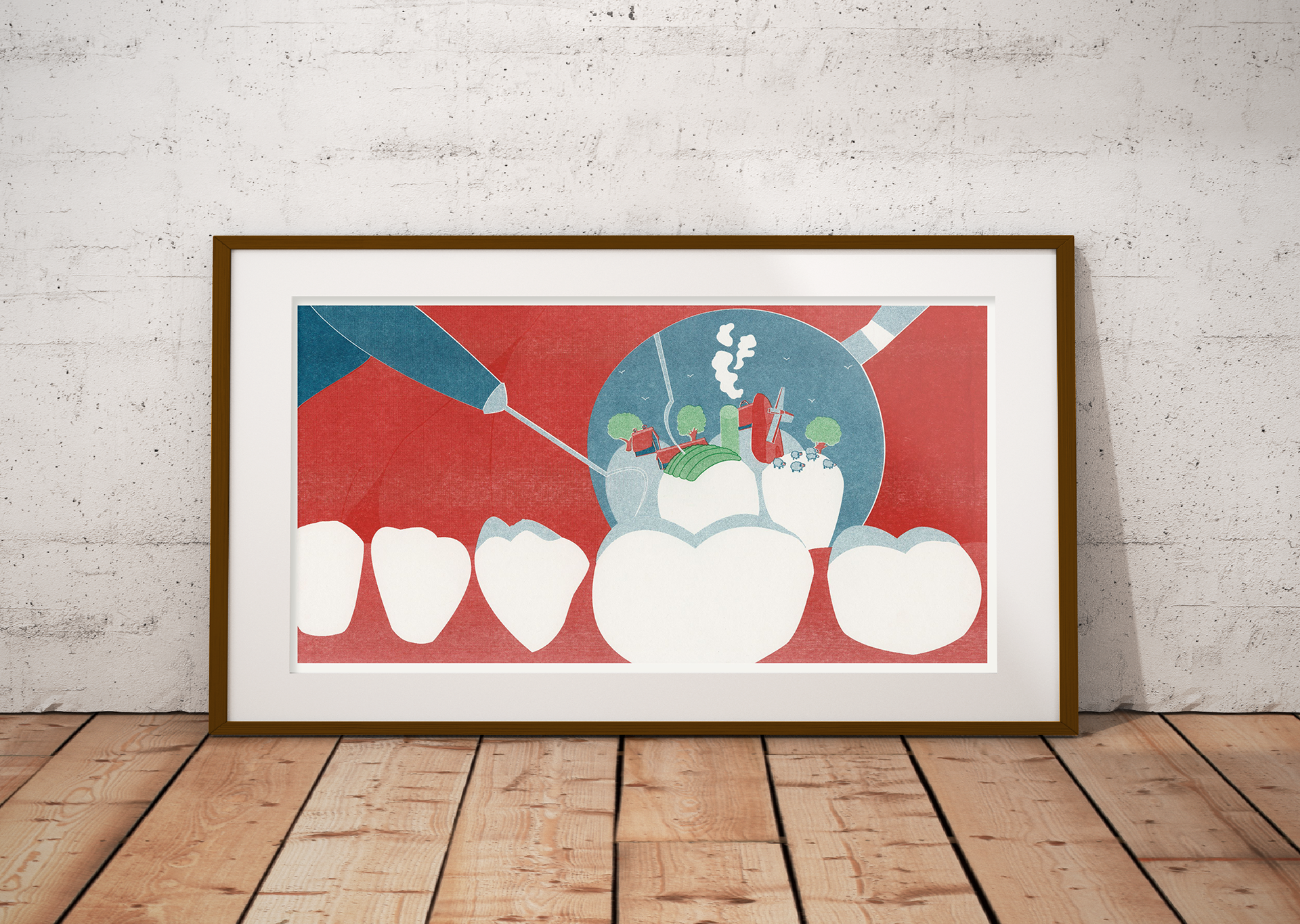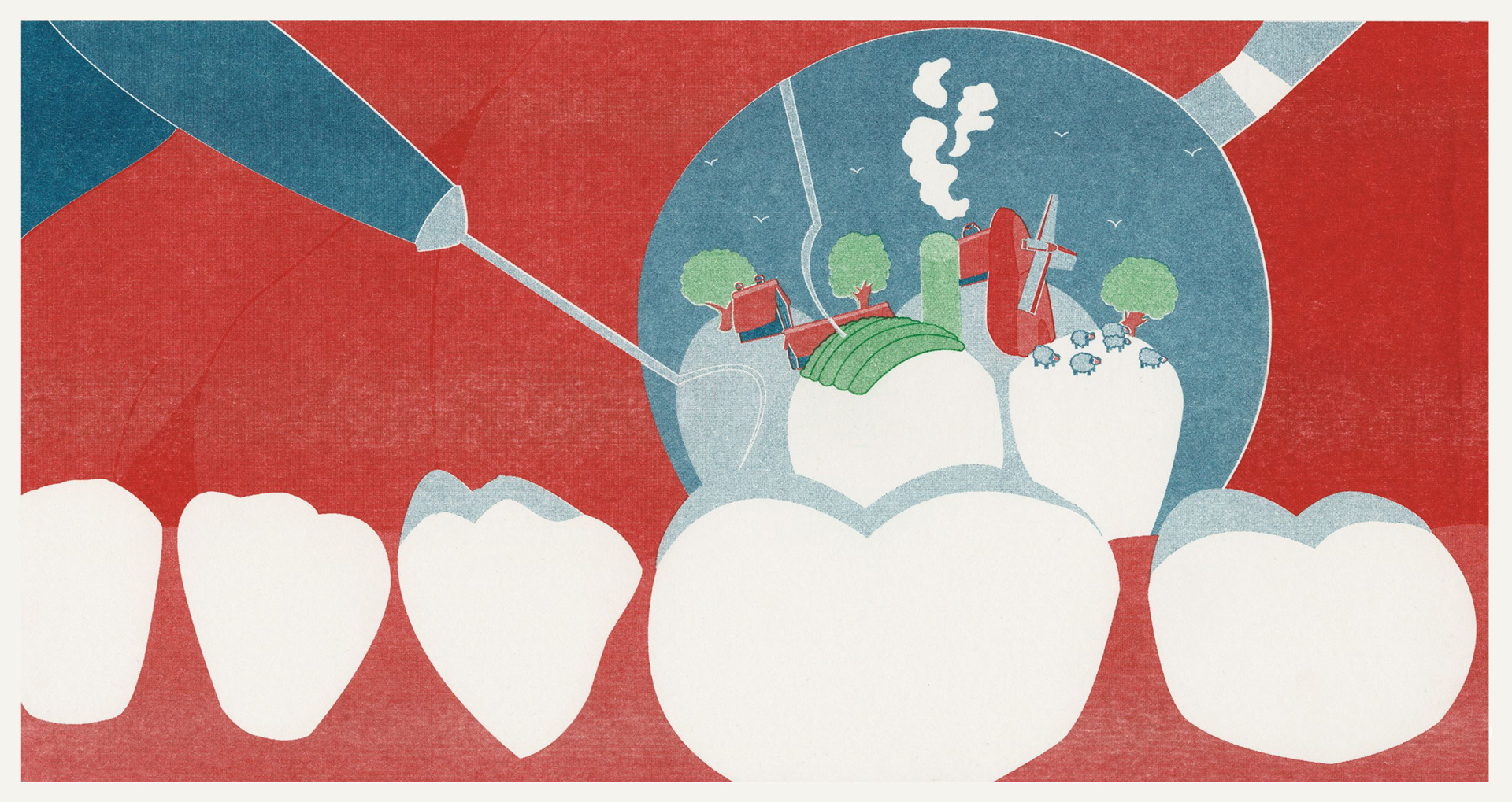 For our thinking and making module we were tasked to create an illustration based on the prompt "the secret thoughts of".

We were then all given different job titles for which to finish the prompt with and I was handed "dentist".
Hiding the secret thought inside a mouth I thought could create an interesting composition and the idea of a farm on the tooth was inspired by the "Tooth Word" Lisa Simpson creates in one of the Simpsons episodes. 
I first developed a client visual sketch to show my tutors.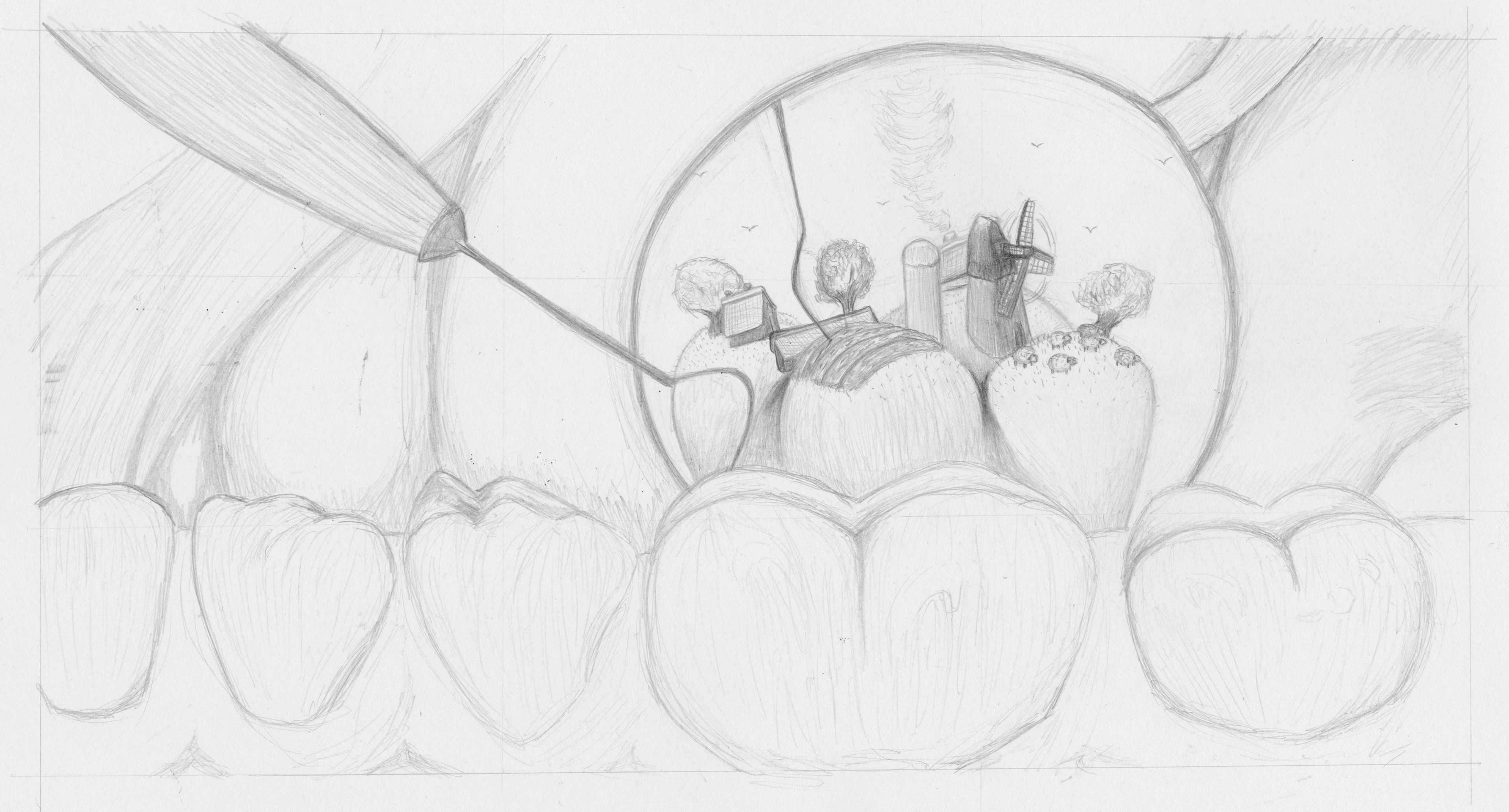 After the client visual was approved I went on to create several colour tests.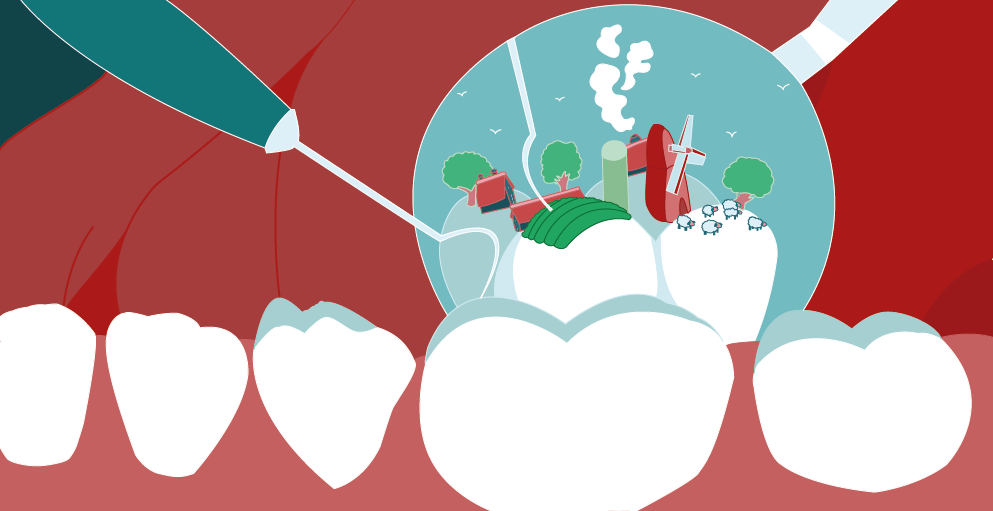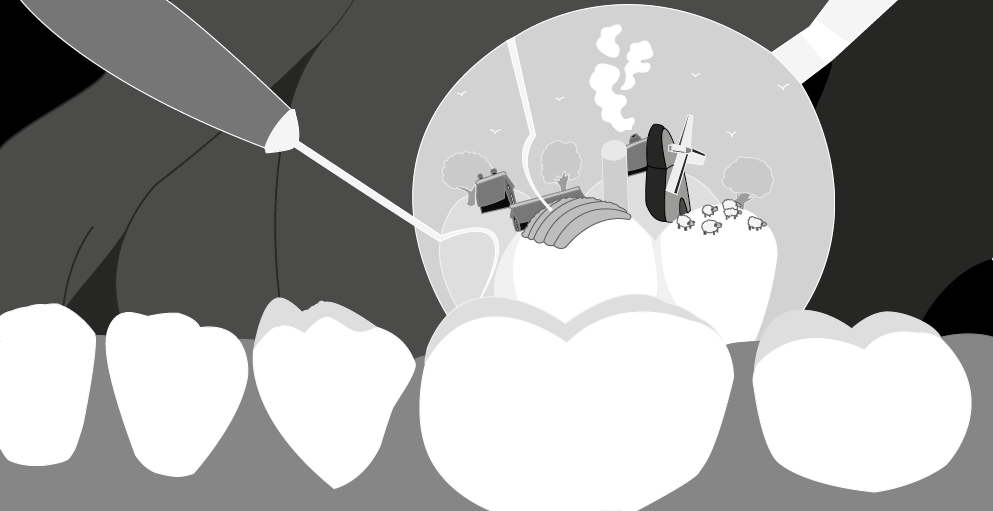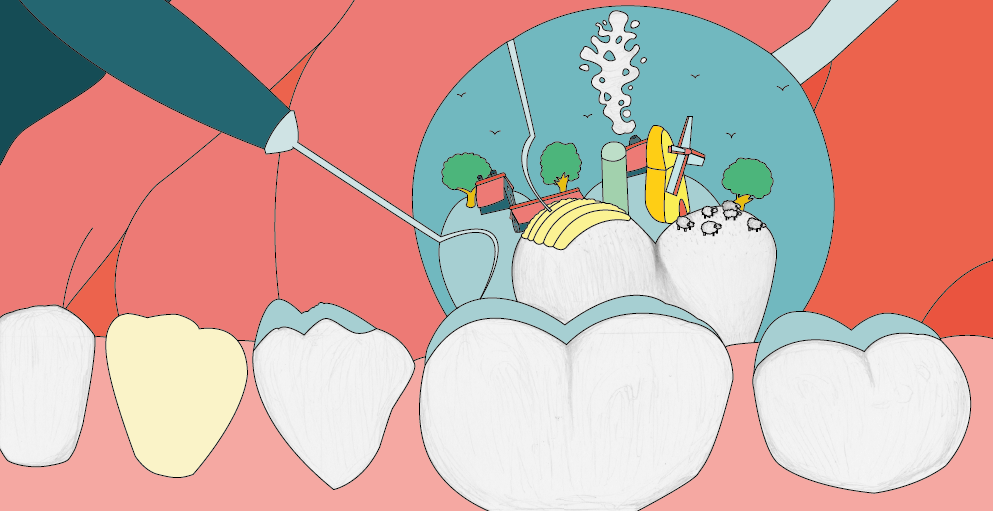 When I felt satisfied with one of the colour tests I went onto print the illustration on a risograph machine, this process took several days to correct the alignment, but I am pleased with the result.